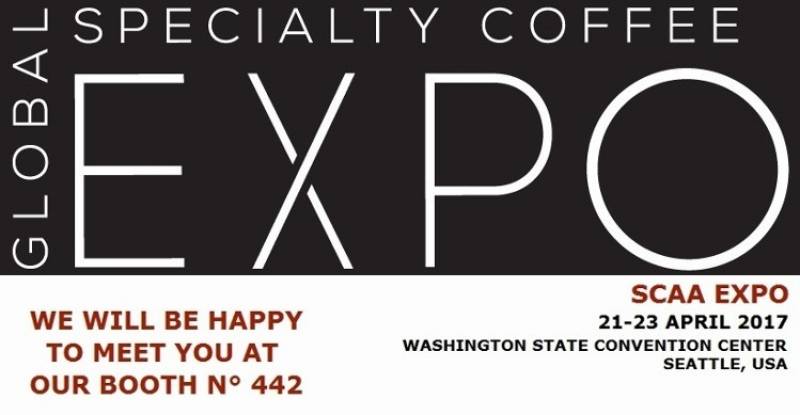 Global Specialty Coffee Expo 2017: Sproparts at booth #442. Come and visit us!
---
Sproparts welcomes you all to the Global Specialty Coffee Expo 2017.
We are happy to announce our presence in Booth #442 this year, along with our friends from Joper and Fiamma. We will be introducing ourselves as the newest team members of Nuova Ricambi Srl.
Sproparts is honored to host Marcello Zanesi at our booth, introducing his reputable brand of Espresso Machine Parts and Barista tools.
The Global Specialty Coffee Expo is being held at the Washington State Convention Center from April 21st -23rd.
The Specialty Coffee Association represents thousands of coffee professionals, from producers to baristas all over the world. Built on foundations of openness, inclusivity, and the power of shared knowledge, the SCA acts as a unifying force within the Specialty Coffee Industry, invested in creating a worldwide circle of like-minded professionals.
With its focus on bringing together the coffee community, imagine the possibilities it can bring us….new innovations, collaborations, friendships, and sharing of the vast coffee industry knowledge all under one roof.
Sproparts will be in attendance to engage with all coffee enthusiasts, taste new roasts, drink the coffee we already love, greet old friends, and forge new friendships that will last forever.
Come on by for a hug and a good local espresso. Yes, we will have coffee. Why not? It's a Coffee Show!
We look forward to seeing you again, and meeting you for the first time.
The Sproparts Team,
Kevin, Ann, Rich, and Patti